The Wonder Woman team is reuniting for another film together—but not everyone thinks it's so wonderful.
This week, Paramount Pictures revealed that Wonder Woman director Patty Jenkins will again partner with her superhero star, Gal Gadot, in an upcoming film, Cleopatra .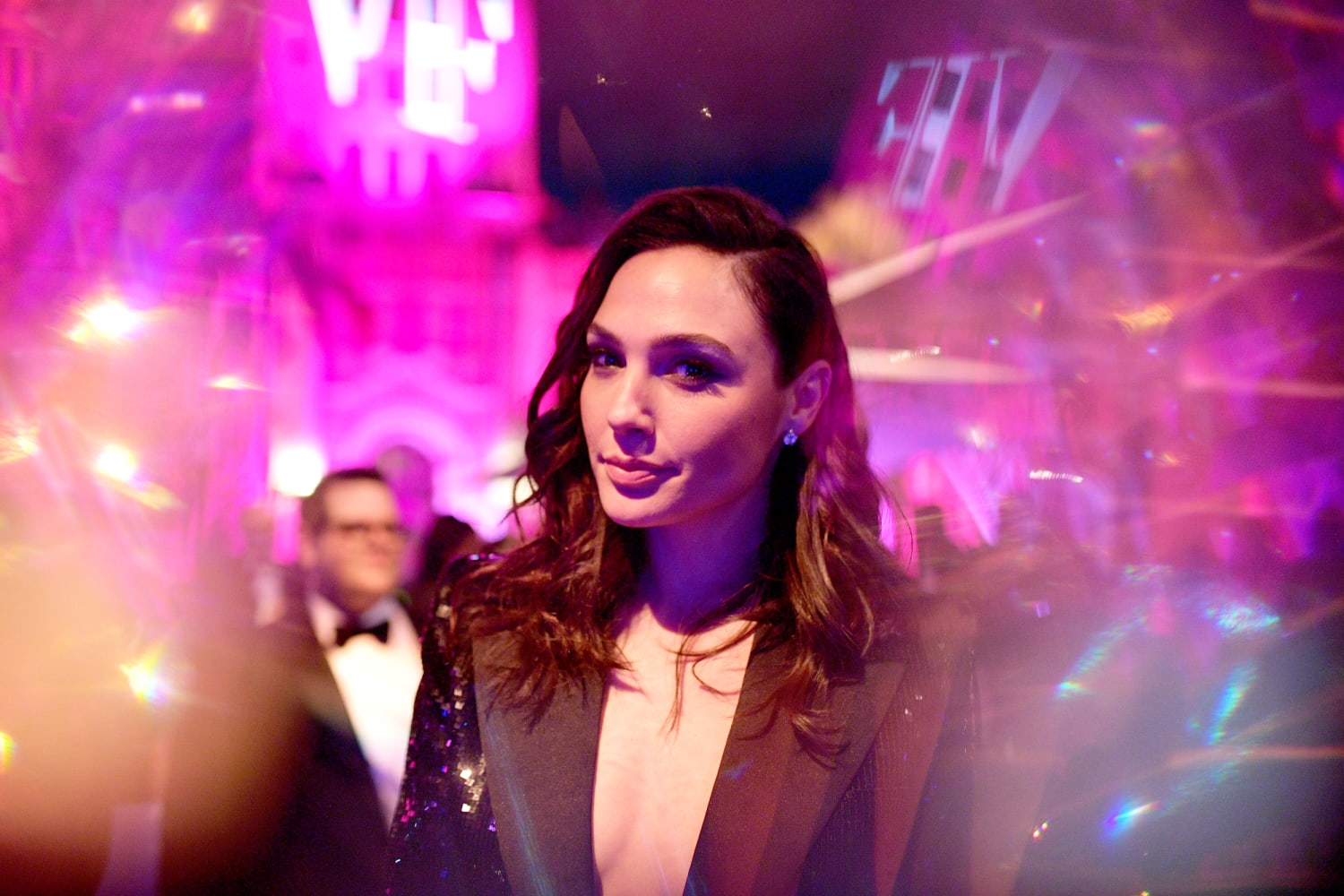 However, the internet was divided on the casting decision for the Egyptian queen. Although Cleopatra was born in Egypt, the History channel notes that her family line was from Macedonian Greece. Users were quick to weigh on whether an African, Middle Eastern or European actress should take on the role of the ancient leader, given that Gadot is Israeli.
"hollywood's at it again with the whitewashing," one user wrote on Twitter. Another asked, "So…there were no Egyptian women to play, um, an *Egyptian* queen?"
Author Morgan Jerkins wanted an actress "who's darker than a brown paper bag" to get the part, in order to be "a bit more historically accurate."
Another user, Sameera Khan, doubled down: "Which Hollywood dumbass thought it would be a good idea to cast an Israeli actress as Cleopatra (a very bland looking one) instead of a stunning Arab actress like Nadine Njeim?"
Gal Gadot, 2020 Oscars, Academy Awards, Red Carpet Fashions
In fact, a Near Eastern studies professor emeritus at Binghamton University, Gerald Kadish, told Newsweek that there remains "one unresolved" issue about Cleopatra's ethnicity, which is her mother's unknown identity. Still, her siblings are thought to be Greco-Macedonian as well.
Others were confused by the backlash and hate directed toward Gadot. "Why are y'all mad? She was Greek," one Twitter user commented.
Actor and human rights advocate Nazanin Boniadi wrote, "Cleopatra was ethnically Macedonian Greek. Stop shaming @GalGadot and dividing people based on falsities. Reserve your outrage for world issues."
Gadot's fans believed that her ancestry wasn't relevant to the role, and pointed to the fact that Vivien Leigh and Elizabeth Taylor have previously portrayed the Queen of the Nile. Other defenders called the backlash to Gadot's casting "anti-Semitic" since she is Jewish.
One researcher of Egypt, Sofia Aziz, was more concerned with the authenticity of other elements of the film opposed to the casting. "As an Egyptologist I'm more interested in the accuracy of the content," she tweeted. "I hope Cleopatra is depicted accurately and it's not another movie centredaound the men in her life."
Gal Gadot, Patty Jenkins, 2018 Palm Springs International Film Festival
E! News has reached out to Gadot and Jenkins' teams for comment but hasn't heard back.
Gadot—recently crowned the third highest-paying actress of 2020—can be seen in the trailer for Wonder Woman 1984 , which is now expected to debut on Dec. 25, 2020.
"It's been an amazing journey that I never could have anticipated, and I've enjoyed every moment of bringing this character to life," Gadot told Parade in May. "But I will say that when I was told I was going to have my own movie, I was super nervous. I'd never been the title."
The 35-year-old star explained why she's felt such pressure to take on the character: "It was important for me to bring something good to the world and to bring a character that matters."
Source: yahoo.com