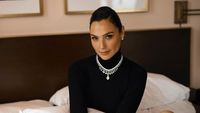 Gal Gadot, a former contestant in Miss Universe 2004, has garnered immense fame for her portrayal of Gisele Yashar in The Fast and Furious in 2009. However, it is her role as Diana Prince or Wonder Woman in movies such as Batman vs Superman, Justice League, Wonder Woman, and Wonder Woman 1984 that has earned her acclaim. In addition to her acting skills and action sequences, the 34-year-old actress is also known for her stunning looks. Gal Gadot follows seven beauty secrets to maintain her flawless appearance, and one of these secrets is indulging in aromatherapy to pamper herself.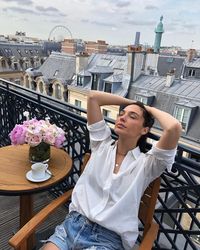 As a mother of two, Gal Gadot finds it essential to maintain a fresh and positive appearance. To achieve this, she indulges in aromatherapy regularly. According to the Wonder Woman actress, she never forgets to visit an aromatherapy store before flying or carrying out her daily activities. She also uses scented candles at home to relieve work-related stress and help her body and mind relax, leading to better quality sleep. In addition, she gives priority to consuming healthy foods.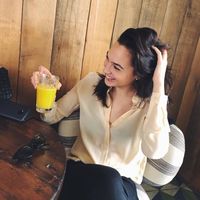 As reported on Peacefuldumpling.com, Chris Pine, co-star of Gal Gadot, has shared that her secret to maintaining a healthy weight is by consuming a daily morning smoothie that includes parsley, celery, green apples, and ginger. Not only does she follow this habit herself, but she also teaches it to her daughter in order to promote the importance of nourishing our bodies with nutritious foods. "I want to set a good example for my daughter," Gal Gadot explained. "Every morning, we make smoothies with whatever we have, which usually includes parsley, celery, green apples, and ginger." In addition to this, Gal Gadot ensures that she dedicates time to exercise and prioritize her physical health.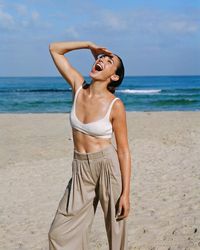 Gal Gadot is renowned for her incredible physique in action movies, and she makes sure to incorporate exercise into her routine regularly. According to her, it's crucial to have flexibility in your workout choices so that they can be done anywhere. This stunning actress participates in an array of activities like gymnastics, dancing, volleyball, and dodgeball to keep her body healthy and slim. Even when she's traveling to places with no gym facilities, Gal Gadot exercises in her hotel room. Similarly, she selects swimming as her workout routine when she's at the beach. It's important to understand what's best for your body.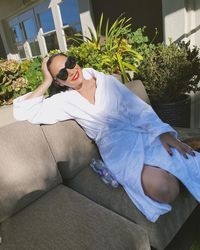 Individuals have distinct methods of maintaining their physical well-being. It is not prudent to assume that a product that works for someone else will necessarily work for us as well. Thus, it is crucial to experiment and identify the most suitable approach for our bodies. Peacefuldumpling.com reports that Gal Gadot washes her hair every day, which she deems optimal for her hair. Although this notion contradicts the beliefs of many people, one cannot ignore the actress's lustrous locks. To attain both beauty and wellness, one can follow Gal Gadot's example and determine the best regimen for themselves.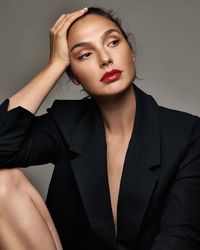 Gal Gadot is known for her stunning looks, and many people believe it's all thanks to the makeup she wears. The actress from Israel has stated that she loves wearing bold red lipstick as a statement piece in her makeup routine. However, it's important to keep in mind that everyone is different, and what looks good on one person may not look as great on another. In order to enhance our appearance, we need to know which makeup shades work best for us. One of Gal Gadot's beauty secrets is staying hydrated by drinking plenty of water and orange juice.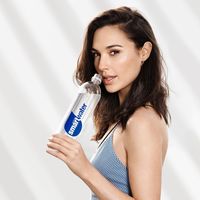 Frequent traveling can really take a toll on Gal Gadot, who is always in the limelight as a celebrity. She often experiences jet lag and needs to stay refreshed. However, she has found ways to deal with this problem. One of her go-to practices is keeping herself hydrated with water and fresh orange juice that contains Vitamin C, which is known for boosting immunity. She also likes to spend time outdoors to increase the serotonin levels in her body, which helps her stay energized. Moreover, taking good care of her skin is important to her, so she always makes sure to wash her face before going to bed.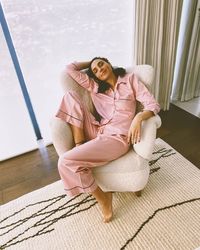 To have healthy and smooth skin, it is crucial to follow a consistent skincare routine that involves washing your face twice a day, particularly before sleeping. Gal Gadot, a mother of two, maintains her facial skin by using a warm towel that she heats up in the microwave for a minute. She even adds several drops of essential lavender oil to keep her face feeling refreshed and her mind relaxed.