We are going to explore how some of the present-day NBA stars would have excelled in the intensely competitive and physically demanding atmosphere of the 1990s NBA. The '90s are widely regarded as the golden era of the NBA, featuring a more physical playing style, fierce rivalries, and legendary figures such as Michael Jordan, Larry Bird, and Magic Johnson. During this time, the game was characterized by hand-checking, tough interior defense, and a slower pace. Despite significant changes in the NBA over the years, with a focus on three-point shooting, athleticism, and versatility, there are still several current NBA players whose skill sets and attributes would have been a perfect match for the '90s style of play. Alongside many others, these players possess the necessary characteristics that not only would have enabled them to survive in the demanding environment of the 1990s but also to dominate and leave a lasting impact on the league. After examining who from the past would have thrived in today's game (and there were many), it's time to explore which current crop of talents would have flourished during the iconic 1990s decade.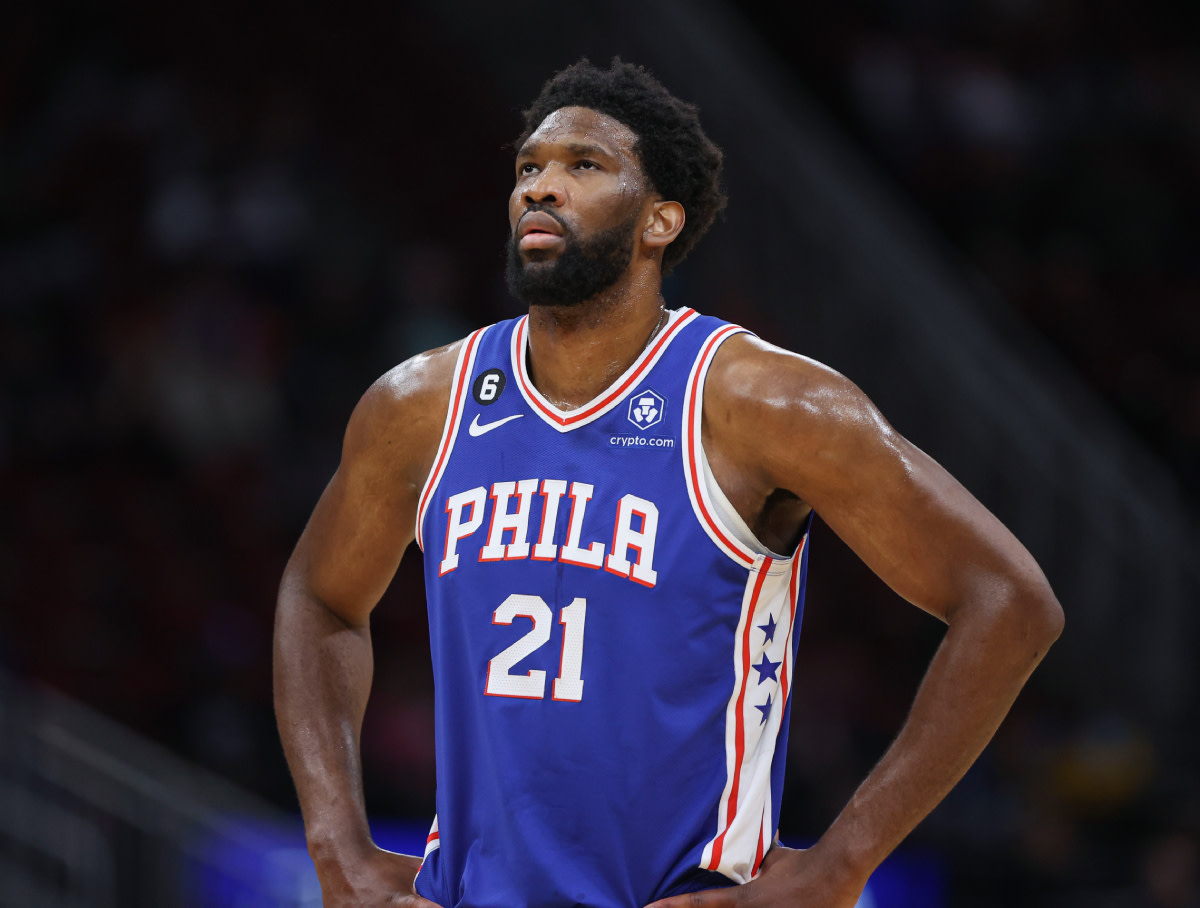 Joel Embiid is a basketball player with impressive stats of 27.2 points, 11.2 rebounds, 3.4 assists, 0.9 steals, and 1.7 blocks per game. He is a versatile scorer, shooting 50.1% from the field, 33.7% from beyond the arc, and 81.9% from the free-throw line, making him a threat inside and outside the court. His defensive skills are equally remarkable, earning him three All-Defensive Team selections. With his size of 7'0″ and agility, he would have dominated the 90s NBA, where physicality and rim protection were highly valued. He is explosive as a big man, making him a challenging opponent on both ends.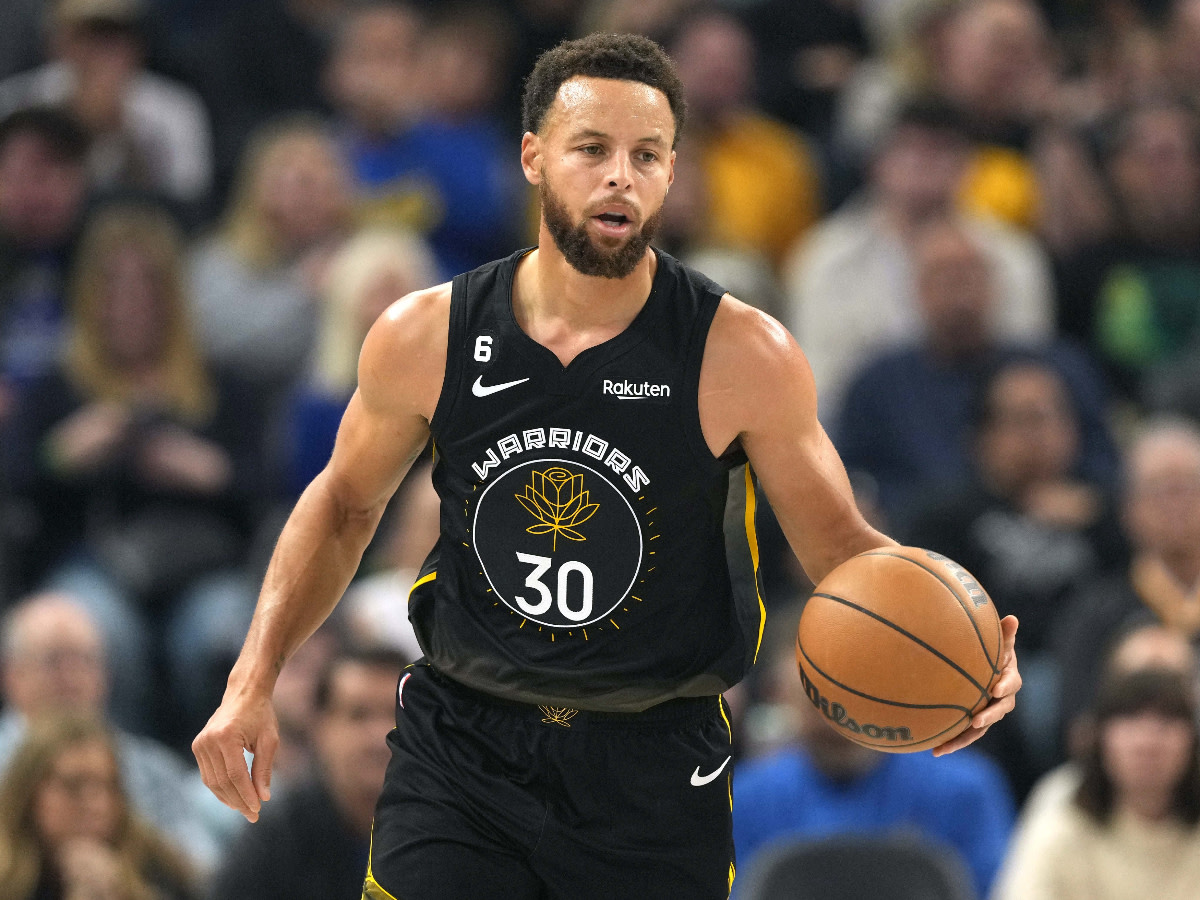 Stephen Curry, a renowned NBA player, is known for his impressive stats of 24.6 PPG, 4.7 RPG, 6.5 APG, 1.6 SPG, and 0.2 BPG. Despite being an undersized guard, Curry's skills would have been fascinating in the 90s. He may not have the size and physicality, which were typical in that era, but his exceptional shooting abilities are unparalleled. Curry's basketball IQ and shooting prowess would have made a significant impact in a league where three-point shooting was not as emphasized as it is today. Stephen's ability to stretch the floor and make deep threes would have revolutionized the game even earlier, leading to a shift in the strategies of that time. Despite early-career injuries, Curry would have been one of the most formidable offensive players in the 90s NBA.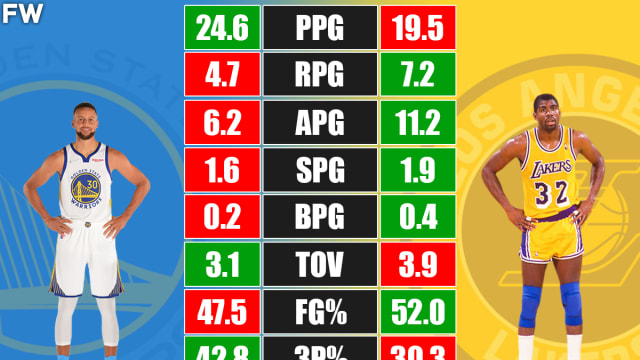 Let's take a look at the statistics comparison between two NBA legends, Stephen Curry and Magic Johnson. Curry has made a name for himself as one of the greatest shooters in NBA history, while Johnson was known for his all-around game and leadership skills. Moving on to another player, Jimmy Butler is also a noteworthy NBA star. Let's see what makes him stand out among his peers.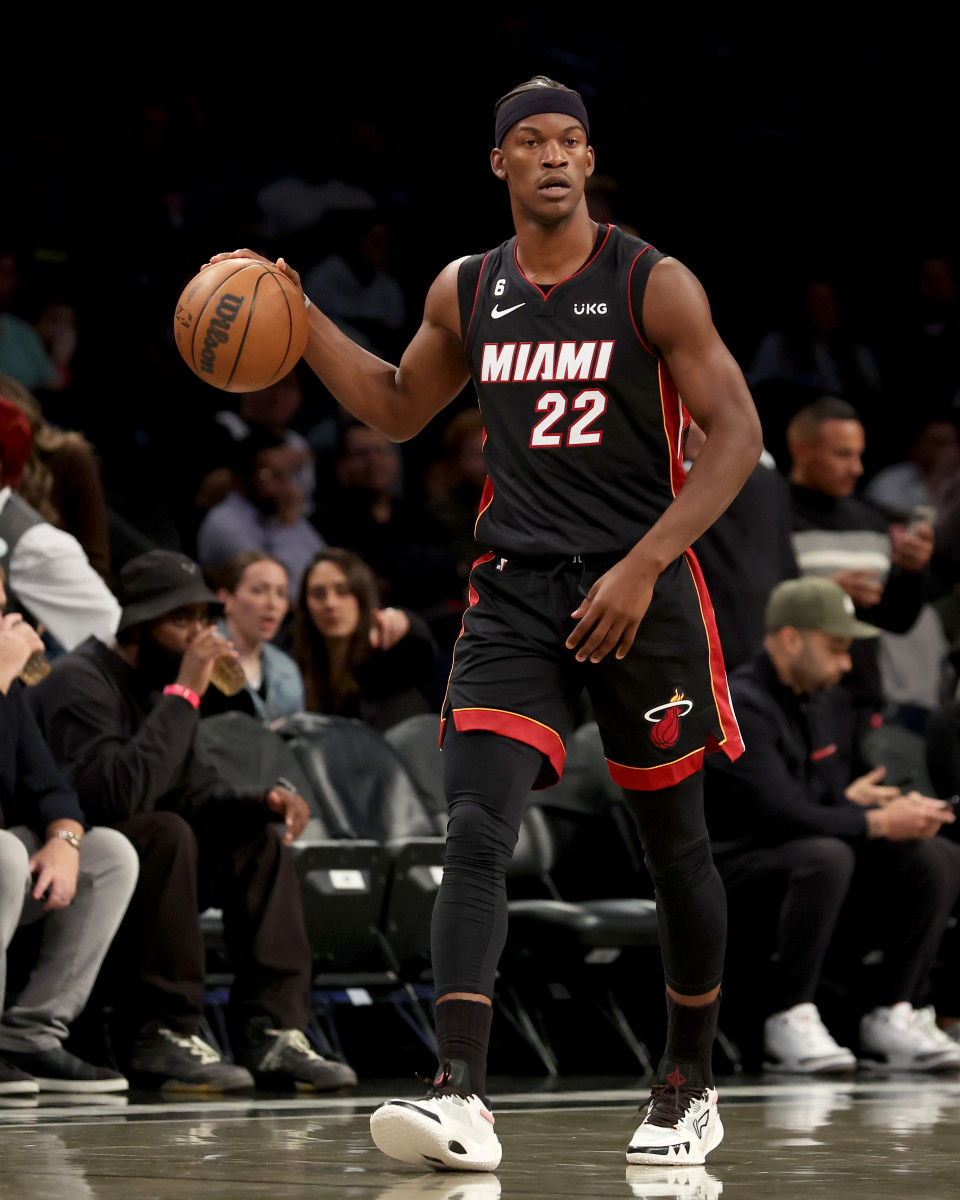 Jimmy Butler's style of playing basketball is reminiscent of the 90s NBA. Though he may not be a prolific scorer, his gritty and hard-nosed approach to the game is a perfect fit for the values of that era. The 90s was a time when physicality and defensive prowess were highly valued, and Butler's reputation as an elite perimeter defender and his readiness to take on the dirty work would have made him an important asset. Butler's work ethic and ability to lead by example are qualities that would have been appreciated during a time when leadership and toughness were essential qualities. Even though he may not have been the most flashy player, Jimmy Butler's relentless efforts and defensive skills would have made him an indispensable contributor to any team in the 90s NBA.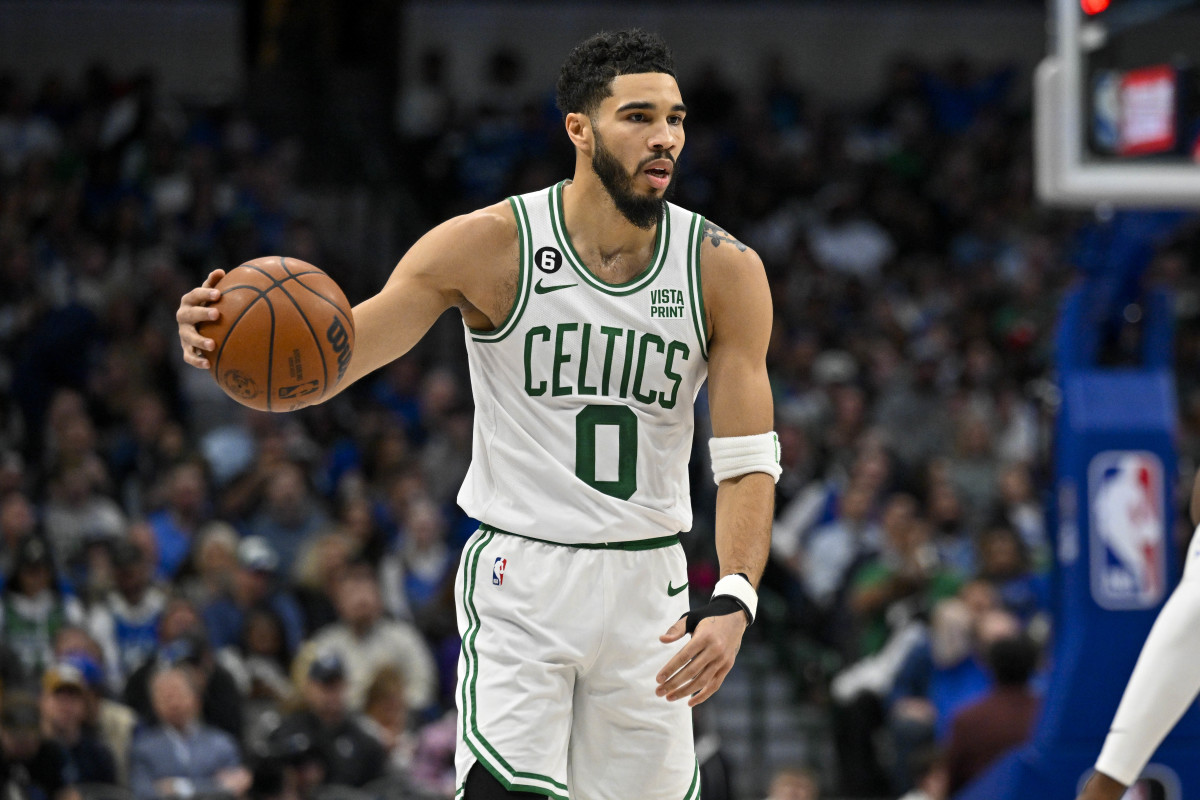 Jayson Tatum, the current leader of the Boston Celtics, has a game that can adapt to different basketball eras, including the 90s. He possesses an all-around scoring ability that includes a refined mid-range game and three-point shooting skills. With shooting averages of 45.8% from the field and 37.5% from three, Tatum is considered an exceptional shooter for a high-volume scorer. His size and wingspan of 6'8″ and 6'11", respectively, would have made him a valuable asset in the physical 90s NBA, allowing him to effectively compete against tough opponents. In that era, his scoring versatility, size, and defensive potential would have made him a promising young star in the league.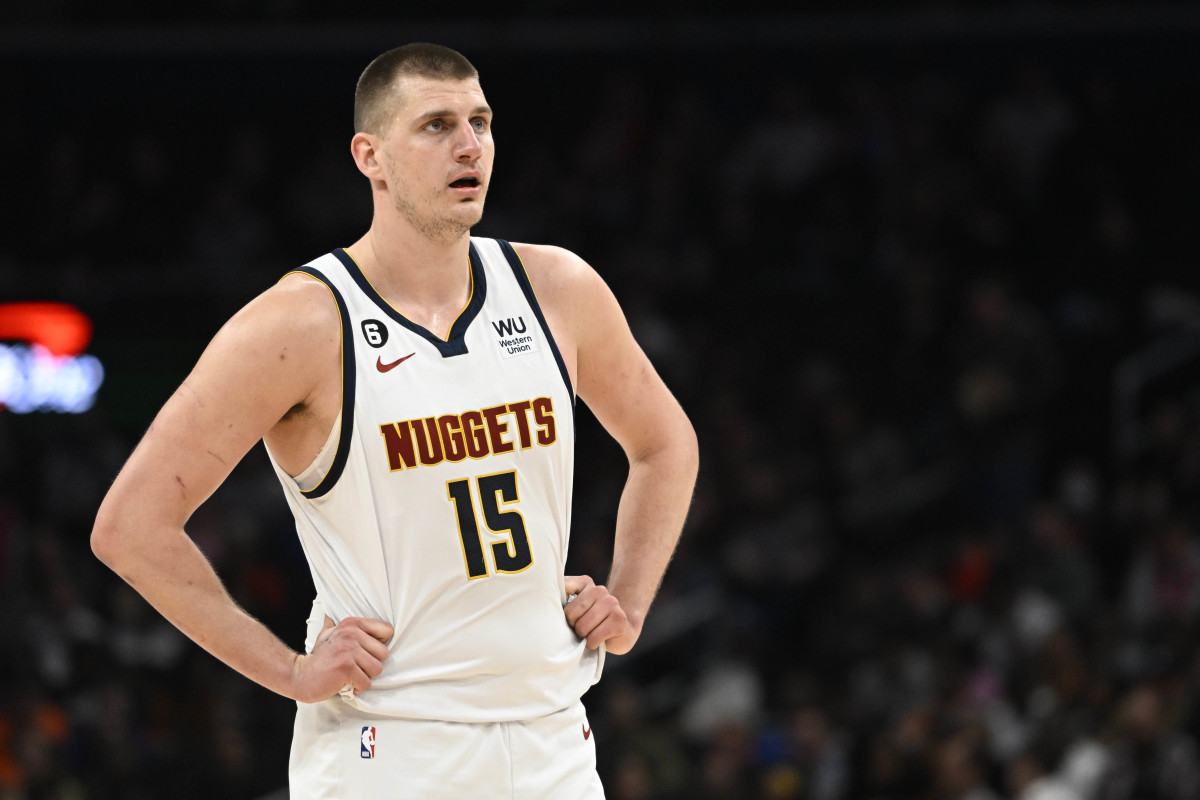 Nikola Jokic is a basketball player known for his exceptional passing ability, which is often regarded as the best among big men in NBA history. His career stats include 20.2 points per game, 10.5 rebounds per game, 6.6 assists per game, 1.2 steals per game, and 0.7 blocks per game. He is considered to be the most unique big man ever to have played, and his playmaking skills and court vision would have set him apart in the 90s era when big men were primarily low-post scorers and rim protectors. Jokic's ability to facilitate the offense, make pinpoint passes, and create scoring opportunities for his teammates would have been a rare and valuable asset. Even though his assist numbers may not be as high in that era, he would still dominate on offense. Jokic's passing prowess would have made him the greatest passing big man in the 90s NBA and earned him a special place in the league's history.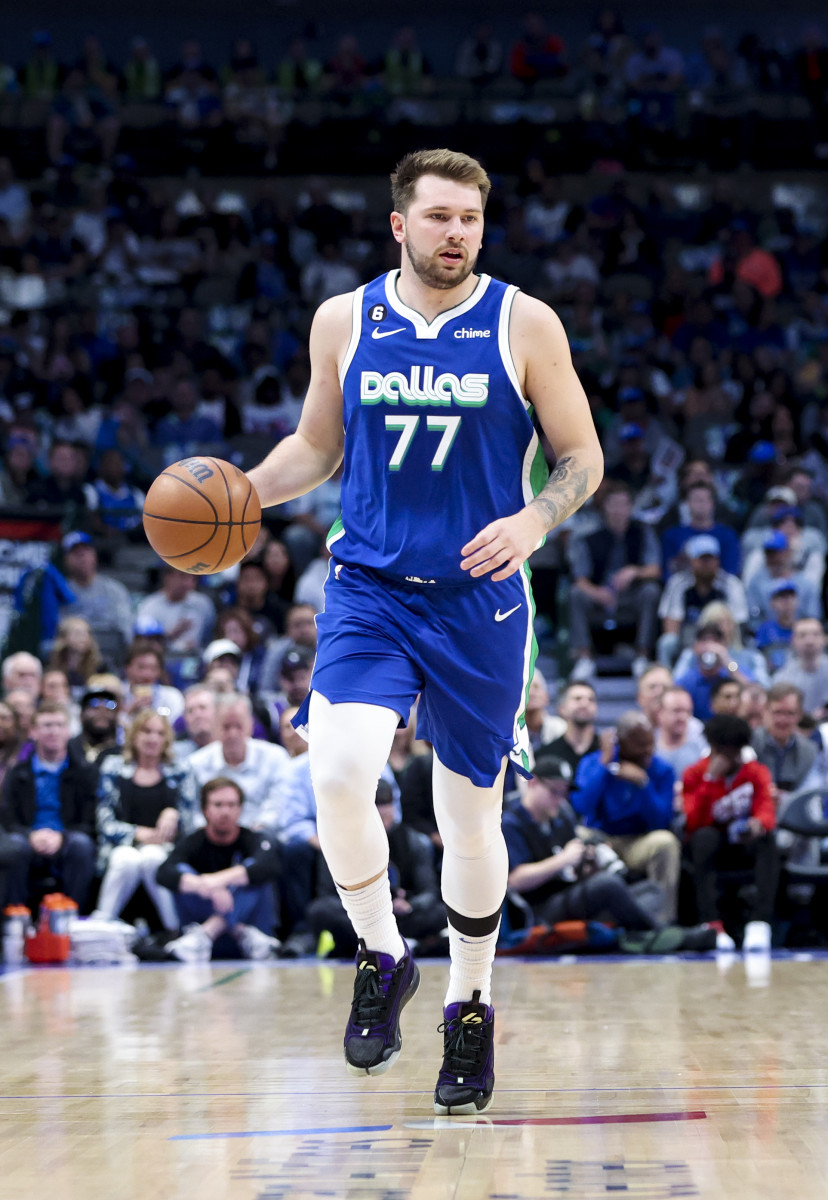 Luka Doncic, a top player in the NBA, has often been compared to Larry Bird due to his versatile and captivating style of play. While Bird was at his prime in the 1980s, the comparison still holds true as both players excel in every aspect of the game. Doncic is an excellent scorer with the ability to score from anywhere on the court, much like Bird. Both players have a great basketball IQ that allows them to read defenses and create scoring opportunities for themselves and their teammates. Despite being a guard, Doncic also shares Bird's rebounding capabilities, grabbing the ball from unusual spots on the floor. Moreover, both players are natural leaders, carrying their teams and serving as emotional anchors on the court. Although Doncic is creating his own legacy in the league, the comparison to Bird suggests that he would have been a great player even in the 1990s, despite his inconsistent jump shot. 4. Kawhi Leonard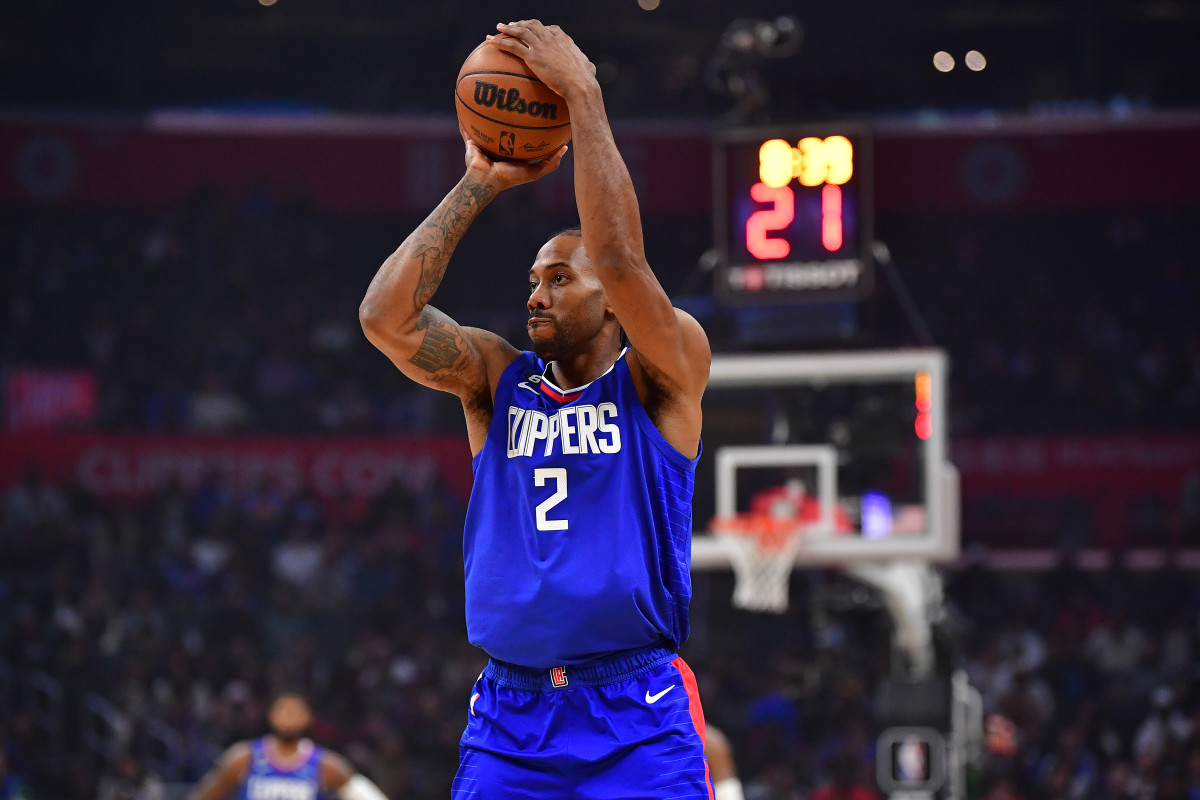 Kawhi Leonard's playing style has often been compared to that of the 90s NBA era, with his tenacious defense and mid-range game being reminiscent of the stars of that time. His dedication to both ends of the court also aligns with the mindset of that era, where physicality and toughness were highly prized. Leonard's defensive skills have earned him a reputation as one of the best perimeter defenders in the league, a trait that was highly respected in the 90s. Although his playing style would have made him a standout player during that era, there are doubts about how his body would hold up when playing physically with others.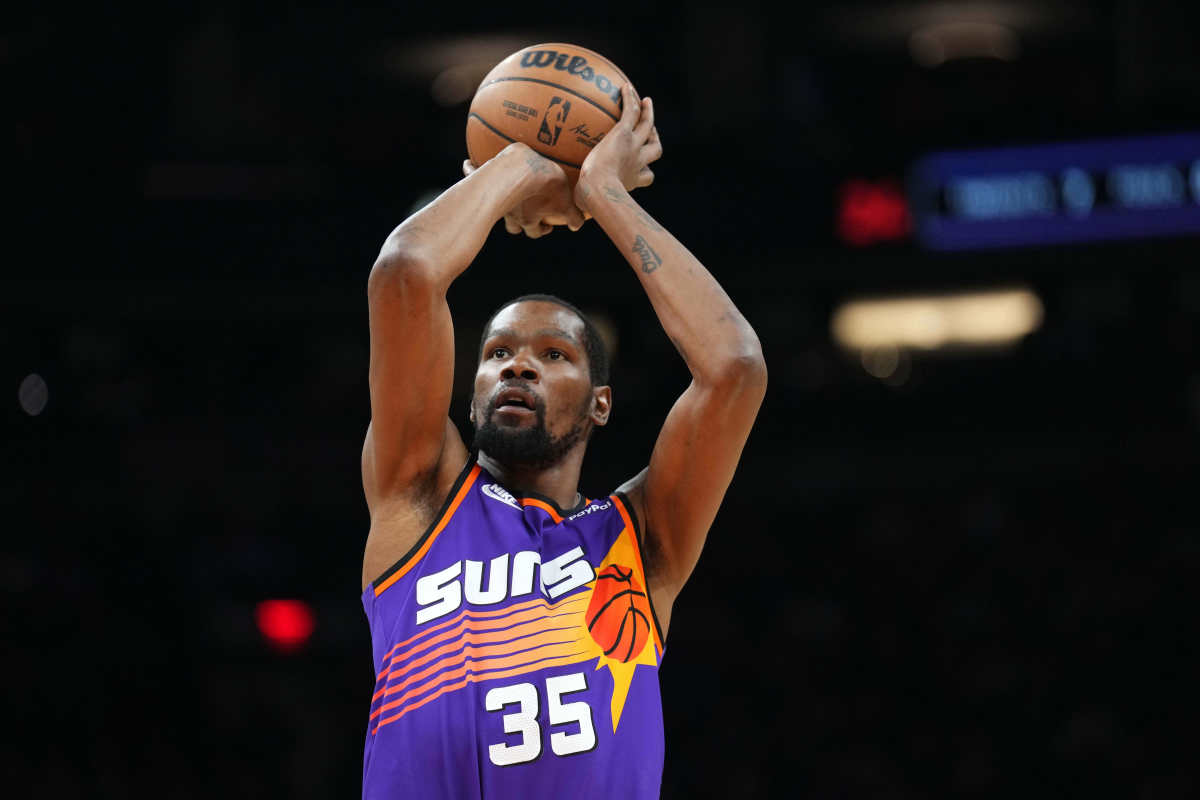 Kevin Durant's unique combination of skills, such as his slender frame and exceptional scoring ability, would have made him stand out in the 90s NBA. Despite not being known for his physical strength or leadership qualities, his scoring prowess is unmatched. In an era where physicality and tough defense were emphasized, Durant's ability to shoot from anywhere on the court and his scoring versatility would have made him difficult to defend. His range, ball-handling skills, and ability to create his shot would have been too much for defenders of that time to handle. Although he does not fit the traditional mold of a leader, Durant's individual scoring ability and impact on the game make him one of the greatest scorers in NBA history, a distinction that would have translated well to the 90s.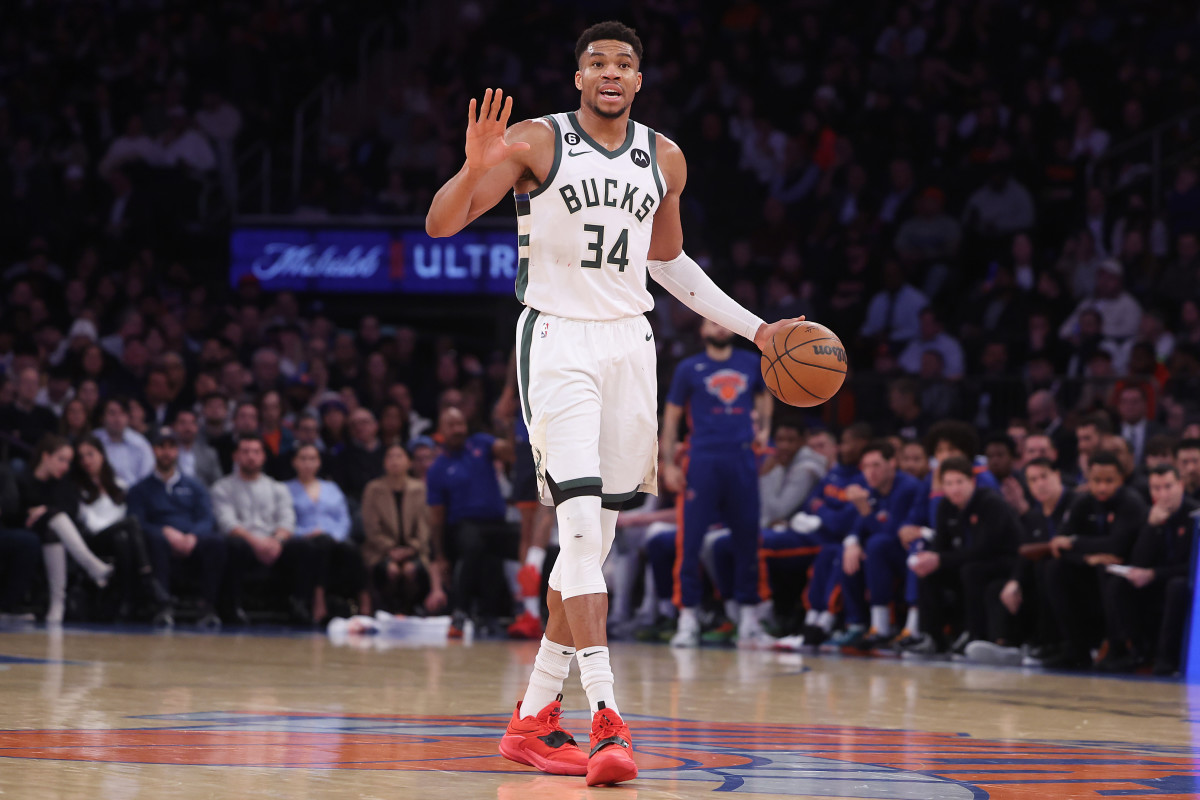 Giannis Antetokounmpo is a versatile and athletic player whose skills would have made him a standout in any era of basketball. Even in the 90s, which featured a more physical style of play, his combination of size, speed, and athleticism would have allowed him to excel. His ability to drive to the basket with force and authority would have made him a formidable interior presence, similar to dominant big men of that era. Moreover, Giannis's defensive skills, particularly his shot-blocking and ability to guard multiple positions, align with the values of defensive excellence that were highly prized during that time. Despite facing unique challenges in a more physical era, his work ethic and dedication to improving his game reflect the hard-nosed mentality of the 90s and would have made him a noteworthy player during that period.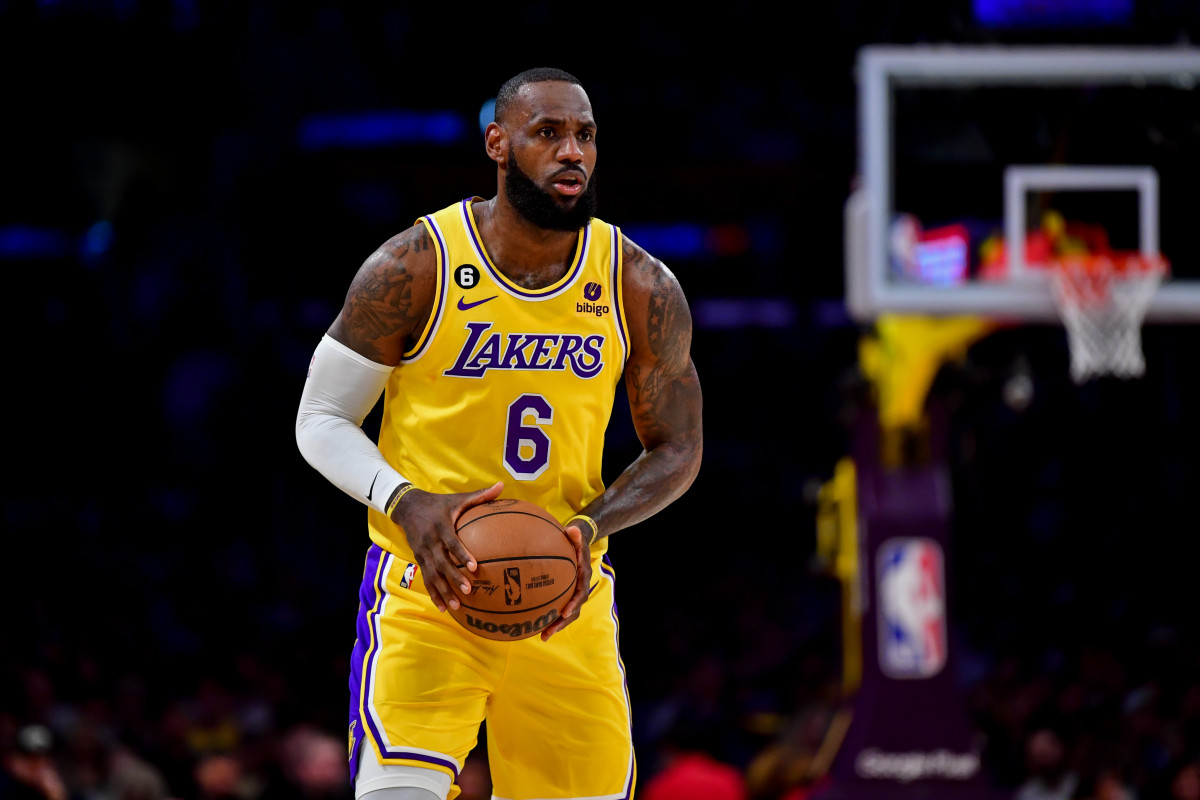 LeBron James is a basketball player who possesses exceptional talent that would have made him an unstoppable force in any era of the NBA. His 6'9″ frame and versatility make him an all-around player capable of scoring from anywhere on the court, whether in half-court or fast-break situations. Furthermore, his passing and playmaking skills are unparalleled, making him a valuable asset to any team. In the past, players like Magic Johnson and Larry Bird used their passing skills to disassemble defenses, and James would have done the same. Furthermore, he possesses the leadership qualities and work ethic valued in previous eras when players were expected to carry their teams both on and off the court. Even if he played in the 90s, which was built on protecting the rim against attacking players, LeBron's transcendent talent and versatility would have made him a superstar. Finally, his longevity would have been similar to what he has had thus far in the 2000s, 2010s, and 2020s.