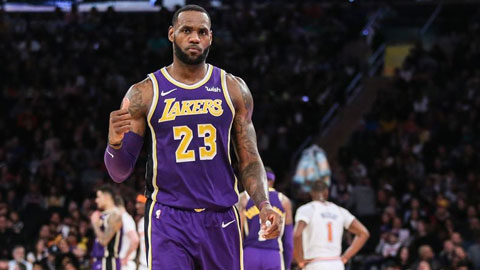 LeBron James, the renowned basketball player, has discussed the difficulties of being a celebrity, stating that it often prevents his family from doing everyday activities. In an interview with The New York Times, James acknowledged that he does not want to overstate the issue since it has already been widely discussed. However, he expressed that he sometimes wishes he could engage in regular pastimes. Despite that, he clarifies that he is not complaining and acknowledges that being famous comes with its challenges.
LeBron James, also known as King James, recently expressed his desire to indulge in the simple pleasures of life such as going for a walk, catching a movie at the theater, visiting parks or museums, and even shopping at popular stores like Target or Starbucks. Despite being one of the most renowned basketball players in the world with over 145 million followers on Instagram and an estimated net worth of $1 billion, James yearns for everyday activities that many take for granted. His wife Savannah is an influencer with two million followers on Instagram, while their eldest son Bronny is a promising basketball player with approximately seven million followers on the platform. Their other children, Bryce and Zhuri, are also distinguished in the basketball world and the family is well known for their charitable contributions.
Born in 1984, LeBron James is a highly-acclaimed basketball player from America who is often compared to his senior, Michael Jordan. He is widely regarded as one of the greatest basketball players of all time. His popularity skyrocketed during his stint with Cleveland Cavaliers from 2003 to 2010. Following that, he spent four seasons playing for Miami Heat before returning to Cleveland Cavaliers in 2014. In 2018, he joined Los Angeles Lakers, where he continues to play. With four NBA championships under his belt (won with Miami Heat, Cleveland Cavaliers, and Los Angeles Lakers), along with four NBA Most Valuable Player awards, this 37-year-old superstar has solidified his place in basketball history.